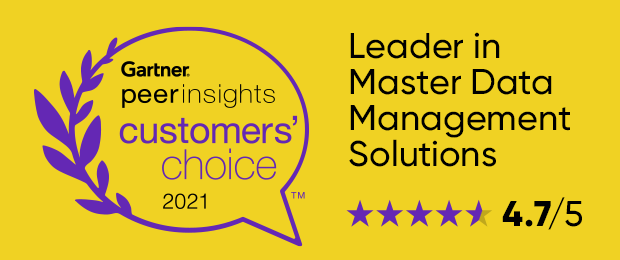 Pimcore has been named a Customer's Choice 2021 in Master Data Management (MDM) solutions from Gartner Peer Insights
Gartner Peer Insights is a free peer review and ratings platform designed for enterprise software and servicesdecision makers. Reviews go through a strict validation and moderation process in an effort to ensure they areauthentic.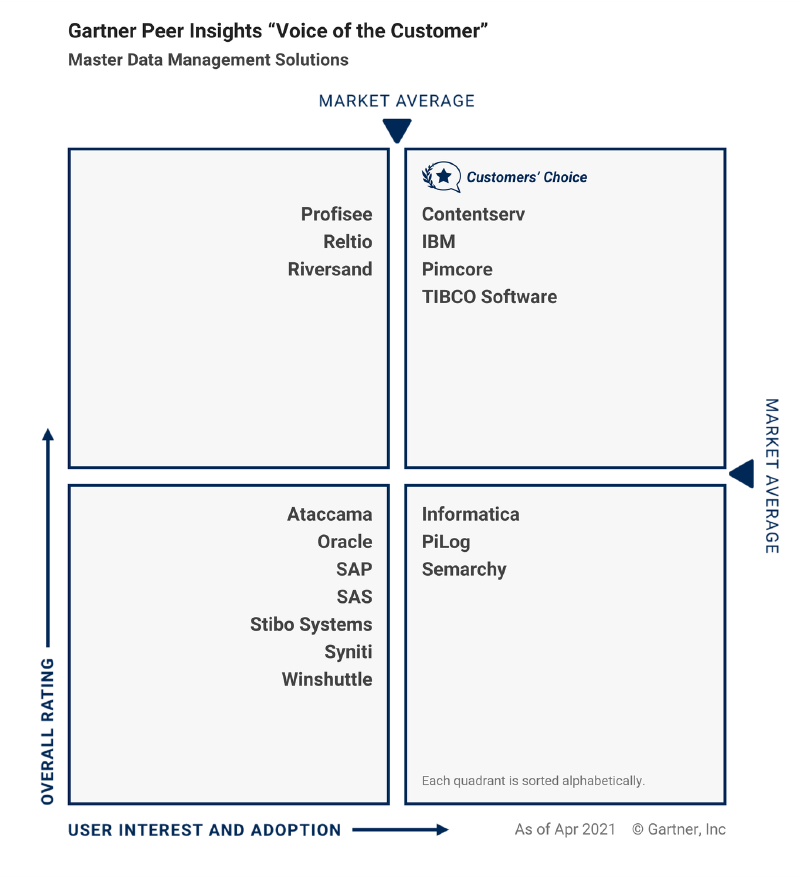 What are Master Data Management Solutions?
Support the global identification, linking and synchronisation of master data across heterogeneous data sources through semantic reconciliation of master data.
Create and manage a central, persisted system of record or index of record for master data.
Enable generation and delivery of a trusted version of one or more subject areas to all stakeholders, in support of various business initiatives.
Support ongoing master data stewardship and governance requirements through workflow-based monitoring and corrective-action techniques.
Agnostic to the business application landscape in which they reside.
Can be implemented by end-user organisations without having to make use of a professional.